Our Story
Tinker Huddleston
Owner - Director Of Events
In 2014, my husband Glen and I purchased our beautiful 10-Acre property in Scurry, TX. Our dreams of retiring from the Big City came true and we were elated for our new country livin' lifestyle. We have years of experience in managing small businesses and serving our communities. After careful consideration we decided to bring our dream of hosting Weddings & Events to fruition. In the summer of 2016, we opened the gates of our picturesque property now known as The Hay Bale Wedding & Events Venue. We are a small family owned business and we love touching the lives of all of our clients. Our venue is the down-home country chic style you are looking for.
Significant Memories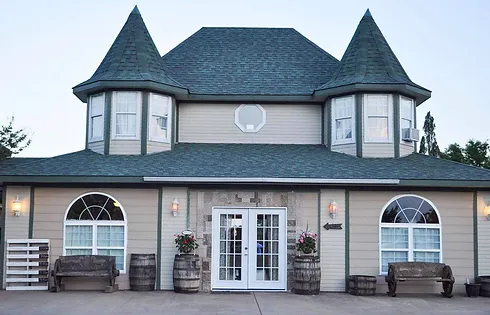 Oh what has he done now?
My husband, Glen, also known as "Maintenance," is the driving force behind the seamless operation of our exquisite venue. Since its inception, he has played a pivotal role in its construction, pouring his creativity and expertise into every aspect. It's an ongoing question for us all: "What ingenious project is Glen working on now?" From the vibrant dance floor to the elegant Pavilion, Glen tirelessly ensures that everything runs like clockwork. Countless cherished memories have been born out of his dedication, and we eagerly invite you to join us and create even more unforgettable moments. Reserve your spot with us and revel in a night of dancing and delight.

Book Us For Your Special Day!
940-390-5183
[email protected]
7401 Shady Lane
Scurry, Texas 75158

Serving the Dallas–Fort Worth metroplex Collin, Dallas, Ellis, Hunt, Kaufman, Rockwall, Denton, Johnson, Parker, Tarrant, and Wise counties.
Copyright © 2023 The Hay Bale Wedding & Events Venue LLC. All Rights Reserved.